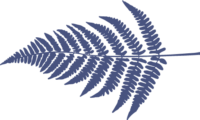 An odyssey of adventure and romance was set into motion in the summer of 2014 when Tennesseans John and Jeanette Poole serendipitously pondered a passion held by both but not previously discussed prior to a life altering venture to Acadia National Park. Once in Bar Harbor they happened upon a beautiful, spacious house that just so happened to be for sale! Prompted by a comment from their son, they both exclaimed what a great B&B this huge house would make. Well, this simultaneous thought conjured a deep impetuous yearn that maybe, just maybe, their dream of becoming B&B innkeepers could come true.
Needless to say, the entire return trip to Tennessee proved more thrilling by the mile as they pondered the notion of selling all and moving lock, stock and barrel to New England to put this huge romantic endeavor into serious action. They agreed their ideal B&B had to be in New England, in a quaint town or village, be outdoorsy themed, and have snow as part of the seasonal affect. John & Jeanette found what could be their ideal B&B in Maine.
On a crisp cold New Year's Day 2015 they arrived in Bethel and set their eyes on the 'For Sale' Austin's Holidae House B&B. Well, it was love at first sight! The village, snow, and ambiance were all here. And although realizing the house did need a few cosmetic fixes, it was darn near PERFECT! The rest is history … the closing on the Holidae House happened on May 21st, 2015 and this 7 guest room B&B re-opened for business on June 1st. On June 2nd, the first guests arrived from California and England – a foreshadowing of things to come as the Pooles have enjoyed guests from 49 states and 55 countries in their first 4 years as Innkeepers.
Holidae House is conveniently located a short drive from several major airports. The driving times below are per Google Maps:
Boston Logan International Airport (BOS) – Boston, Massachusetts, USA – 3 hours, 5 minutes
Portland International Jetport (PWM) – Portland, Maine, USA – 1 hour, 28 minutes
Manchester-Boston Regional Airport (MHT) – Manchester, New Hampshire, USA – 2 hours, 45 minutes
Burlington International Airport (BTV) – South Burlington, Vermont, USA – 3 hours, 8 minutes
Montreal-Pierre Elliott Trudeau International Airport (YUL) – Montreal, Quebec, Canada – 3 hours, 51 minutes
Quebec City Jean Lesage International Airport (YQB) – Quebec City, Quebec, Canada – 4 hours, 43 minutes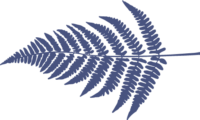 Bethel, Maine's Most Beautiful Mountain Village, is perfectly situated at the base of the Mahoosuc Mountain range, in the Eastern corner of the White Mountain National Forest. This geographic sweet spot makes Bethel the perfect getaway for any season!
Winter sports fans enjoy Alpine skiing at Sunday River and Mt. Abram ski resorts and Nordic skiing courtesy of Carter's XC Ski Center and Bethel Village Trails. Spring brings the beauty of nature with blooming lilacs and fruit trees while the annual snow melt makes our waterfalls flow at peak capacity. Summer is perfect for kayaking/canoeing, hiking, ziplining, fishing, and cooling off at any of the local swimming holes. And Fall, is there anything we can write that can come close to describing the beauty of a crisp fall day when the leaves are dotting the mountains with the perfect shades of red, yellow and orange?
Bethel is also home to Gould Academy, a small, private, college prep school; and the Maine Mineral and Gem Museum, a world class museum focusing on the unique geological formation of Western Maine.
To discover all that Bethel and Western Maine has to offer, please visit the Bethel Chamber of Commerce website.