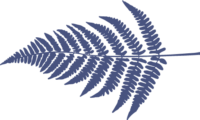 Make it Memorable
Let us help you plan the perfect surprise for that special someone. We will be glad to have the items you choose – balloons, wine, cheese, cake, strawberries, etc. – ready for your arrival. Do you have something different in mind? Tell us your dream and we will do our best to help make it come true. We can put most packages together in as little as two days, but please allow a minimum of 5 days to ensure your surprise is ready.
The cost of your package will be the actual cost of the items you choose plus a service fee of 25% (receipts for your items will be supplied). We will do our best to supply the items you request, but we are obviously limited to the supplies available in our area. If an item cannot be obtained we will work with you to find a suitable alternative.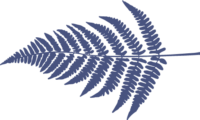 Make it Beautiful
Enjoy the beauty surrounding "Maine's Most Beautiful Mountain Village" with a lovingly prepared picnic lunch you can take with you almost anywhere. Lunch includes your choice of a wrap/sandwich or pasta/rice salad, chips, homemade trail mix, fresh fruit, bottled water (or your beverage preference if available) and a homemade dessert. Each picnic lunch also includes a picnic blanket and utensils.
Some of our favorite picnic spots include Snow Falls, Screw Auger Falls at Grafton Notch State Park, Twin Bridges Rest Area and North Pond. We'll be happy to help you find your own favorite spot!
Picnics may be purchased with any minimum 2-night stay for $16 per person; a two-day notice is required.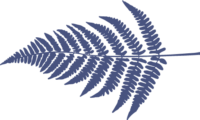 Make it Magical
Would you like to have a framed picture of Cher by your daughter's bed? Is there a special rom-com or spaghetti western that would make your significant other giddy with excitement? If you have a special request designed to give someone a laugh or a memorable moment, or you have an inside joke that you would love to see come to life in your room upon arrival, we would love to help you make it a reality! Contact us and we will do our best to help you out.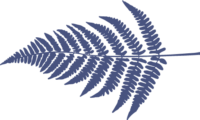 Special Discounts
We offer special discounts for certain reservations. If your reservation meets one of the criteria below please call us to discuss your rates!
Reservations consisting of four or more rooms on the same date(s)
Reservations consisting of six or more consecutive nights in the same room
Walk-In Rates
We offer a special walk-in discount of $15 off per night for any room for walk-in guests that mention this discount. You may call on the day of your arrival to see if a room is available but you cannot reserve this rate in advance. The rate is based on availability. We strongly encourage you to make a reservation in advance to ensure you have a room when you arrive.
Weeknight Specials
We offer a 15% discount on your base room rate for reservations between Sunday night and Thursday night, with a minimum 2-night stay. Discount not valid for the following date ranges:
Presidents Day Week
September 15 – October 21
December 24 – January 2
---
Call (207) 824-3400 or book through our website with Promo Code: WEEKNIGHTS
Applies to new reservations only. Not valid with other discounts.
Military & First Responders
Allow us to show our appreciation to our Active Duty and Retired Military, Police and Firefighters. We would like to offer you a 10% discount on your base room rate. Please bring your military, police or firefighters ID with you so that we may properly honor your service.
---
Call (207) 824-3400 or book through our website with Promo Code: HEROES
Applies to new reservations only. Not valid with other discounts. Valid ID required at check-in.