Comfy & Cozy…
The white towels, comforters, sheets and draperies are of posh hotel quality and the embodiment of luxury in contemporary bath, body and bedding amenities. Sublime sleep is achieved complements of comfortable temperature controlled rooms for healthy, happy slumbers.
For the ultimate in at-home coziness, the Holidae House B&B is sure to bring you many sweet dreams, timeless memories and a yearning desire to return for more. Comfy mattresses, elegant bed-dressings, beautiful silver tea trays, oriental rugs and carpets invite guests to relax in the well-appointed rooms. Each room has its own private bath, some with showers only and others with full bath tub and shower. Beveled mirrors, bead-board trim work, fringed lamps, gorgeous chandeliers, painted ceiling murals and other faux painted accents, keep the comfort classy.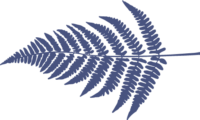 Amenities found in all rooms:
Private Bathroom with showers (premium rooms have a full tub/shower)
Free Wi-Fi
Air Conditioning (in season)
Radiators (perfect for those cold New England winter nights)
Egyptian cotton luxury sheets and towels
Flat screen TV with cable and Blu-Ray players (with a library of over 180 titles to choose from)
Spa quality shampoo, conditioner, body wash and lotion
Hair Dryer
White Noise Machines
Amenities available upon request:
Iron/ironing board
Clothes steamer
Room rates include:
Full hot breakfast with freshly ground coffee served to you each morning
Fresh baked goods
Complimentary drinks (coffee, tea, hot chocolate, water, and adult beverages)
Room 1 - Fern
This room imbibes a pretty green theme complete with a queen brass bed, wall sconces, and a large bathroom with an eclectic piece of oriental wall art. You will be enchanted by the ceiling art surrounding a dropped chandelier.
Room 2 - Iris
Romantically inviting, this suite is light filled and sweet. Carrying a definite floral theme incorporating motifs of lilacs, lavender and irises, this room boasts a spacious bathroom, queen-sized brass bed and flowy drapery; a very pretty, cheerful room indeed!
Room 3 - Birch
Soothing blue tones define this lovely room. A queen-size Jenny Lind spool bed, oak dressers, tables, chairs and other fine decor fill the space.
Room 4 - Rose
This room carries a lovely cottage rose color scheme that blends beautifully with the hardwood floors. A delicate porcelain sink outside the water closet offers a genteel touch; a common feature found in all the guest suites. A gorgeous ceiling mural is reflected above the 4 poster bed.
Room 5 - White Pine
A large room with a separate yet open sitting area with additional single bed, is located in a quiet corner in the back of the house on the main level. A gorgeous queen size 4-poster bed with lace canopy is the focal point in this room. You will also enjoy relaxing in the Jacuzzi tub.
Room 6 - Blueberry
This room is located on the main floor. The decor is elegant and full of light yet rich blue tones. Complementing canopy bed linens and airy drapery add an Edwardian flavor. This room has a gorgeous semi-open concept full bath with Jacuzzi tub and stain-glass windows! Stunningly beautiful!
Room 7 - McIntosh
Situated across the hall from the Blueberry room on the main level, this room is steeped in the royal richness of gold and deep maroon tones. A quasi-canopy over the queen brass bed gives this room a very regal aura. A delicate vintage oak wash basin and adjacent black porcelain pedestal sink accents this room perfectly and really sets the tone.
Room 8 - Wandering Moose
Our largest room, The Wandering Moose, features a unique floor not commonly found today, original Pumpkin Pine boards, some up to 16 inches wide. The queen bed is a beautiful example of the detailing found in Eastlake furniture, which was popular between 1870-1890.
For those seeking additional sleeping options, this room also has a queen sized sleeper sofa with comfy memory foam mattress. A small kitchen, complete with antique hutch table, microwave, oven/stove-top, refrigerator, cookware, dishes and cutlery is perfect for those who prefer eating lunch or dinner "at home". For your convenience this room also has a private entrance and walk-in closet.